Complimentary, costless, chargeless, gratis, on the house, no matter how it's said, it all means the same thing at Scrap Cars for Cash.  !  When you give us a call to buy your unwanted vehicle of any condition, we'll offer you cash and a car removal in any suburb in Perth. We can remove your vehicle from your home, business, highway and all other places.
Call us at 0411 082 620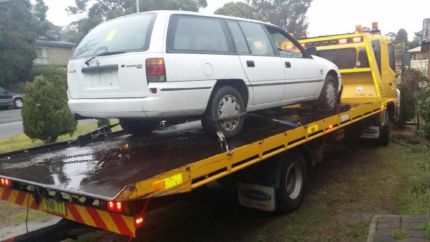 We are a fully licensed auto buyer and wrecker that always offers comp car removals!
Car Removals Perth 
Car removal are from Scrap Cars for Cash provide your vehicle is parked somewhere in Perth.  We service Perth wide with car removals that are offered 24 hours a day, any day of the year.  You can give us a call, and we'll buy any condition of a vehicle and remove it for .
Used Car Removal
Scrap Car Removal
Accident Car Removal
Damaged Car Removal
Wrecked Car Removal
Salvaged Car Removal
Fire Car Removal
Flooded Car Removal
Unwanted Car Removal
Rusted Car Removal
Whatever condition of your vehicle, your car removal is always .
If your in Sydney call Cash For Scrap Cars Removal for best deals on your unwanted vehicles up to $8999. Our partner Ultra Car Removal Perth also offers cash for cars service up to $8999.
What Do I Need To Do For A Car Removal? 
The only thing you need to do to have Scrap Cars for Cash remove your vehicle for is to give us a call for a cash quote and accept our offer.  Once accepted, round up your title of ownership and photo ID, and please take the plates off the vehicle if you have the necessary tools handy.  If not, we'll do it for you.  That's all that is needed.  We come to you with the paperwork and cash in our hand and remove your vehicle for !
 Call or complete our "Get a Quote" here online.
 Schedule a car removal in Perth.
 Wait for us to arrive to count your cash.
Our auto buying power extends much further than cars.  We buy trucks, vans, SUVs, utes, Jeeps, motorcycles, 4x4s, and buses.  We even buy scrap exports.  Just give us a call for a cash quote.
Contact Us Today
When you are ready for your complimentary car removal, give Scrap Cars for Cash a call at the number below.  We can also be reached by completing our "Get a Quote" form located at the top right of this page.
Call us at 0411 082 620
Complete our "Get a Quote" form